Pennsylvania
Northampton and Lehigh County
Magisterial District Court and Court of Common Pleas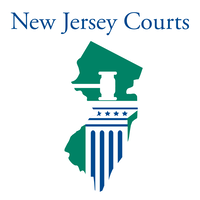 New Jersey
Middlesex, Somerset, Hunterdon, and Warren County
Municipal Court and Superior Court
Serving the Lehigh Valley & Western/Central NJ
My local practice area includes the Allentown, Bethlehem, Easton area (Lehigh Valley) and western/central New Jersey (Hunterdon, Warren, Sussex, Somerset, and Middlesex County).
...the Courtroom
The courtroom is where my clients ultimately seek justice.  When hiring an attorney for your legal matter, you want someone that has no fear of taking your case all the way to trial.  George S. Nassif, Esq. has gone toe-to-toe with dozens of prosecutors when handling criminal matters.  From the initial stages of jury selection to the final verdict, you want a criminal trial attorney with experience.  You want George S. Nassif, Esq. in your corner.  When arguing your civil or family court matter, Attorney Nassif has the right courtroom experience to articulate your position before a Hearing Officer, Master, Judge or Magistrate.
Contact George S. Nassif, Esq. for a Consultation
Click the link to the right to send a note or email about your legal matter.